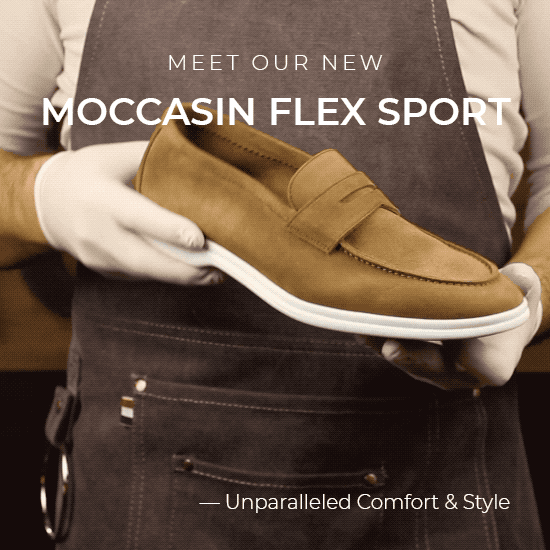 Reverse calf suede uppers for an unstructured and glove-feel moccasin. Soft, supple, breathable as well as flexible. A truly luxurious and enjoyable Summer shoe, hand stitched by our artisans in Spain.
Light & Customizable
The Moc Flex Sport features an ultralight and flexible rubber sole, and 4 different upper styles: tassels, bare, bit and mask. It's light, soft comfortable & easy to wear. You can also change the stitching thread color!

Supple & Breathable Suede
Fully unlined Italian reverse calf suede uppers for an impeccable fit & confort; all in all a very unique high-grade leather.
As the name suggests, reverse calf comes from a younger animal that's only four to six months old. It's called 'reverse' calf because the skin is un-split.
 
Extremely Comfortable
A true Summer shoe, conceived to be worn without socks. A casual & relaxed choice, dress it down for a long flight and easily dress it up for work.
This light & soft moccasin will be your best partner for the warmer season. The softest shoes we've made to date, it is so soft and easy to wear that you wouldn't believe it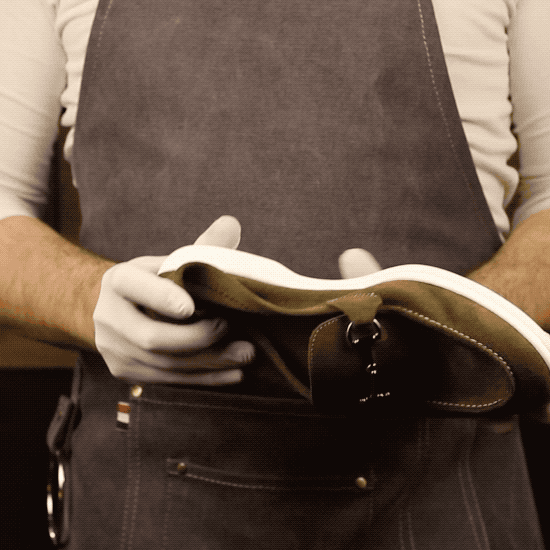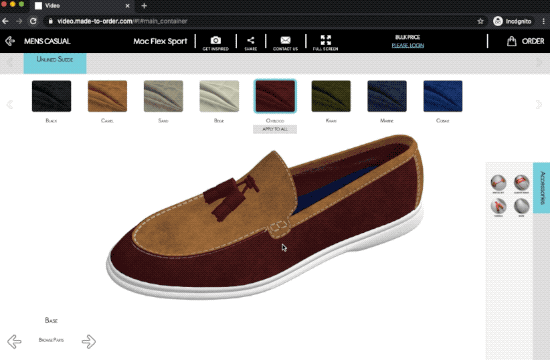 Brought to you by Le Ruux & Bespoke Factory